by Skip Nipper

It was going to be the trip of a lifetime, and boy, was I excited about it. For most of my life, I had been dreaming of visiting Cooperstown, and finally, it was going to happen (2009). Realizing that our company's (New Era) sales meeting was taking place a few hours from the shrine of baseball, three friends and fellow sales associates and I made plans to fly in two days early to venture to the National Baseball Hall of Fame.

We ensured our flight times from Chattanooga, St. Louis, Atlanta, and Nashville would coincide. After Mike, Robert, Tim and I greeted each other with handshakes and hugs, we hurriedly claimed our bags, tossed them in the rental van, and began our four hour journey, whiling away the time with a few family and business tales, and mostly with baseball trivia. Most of our answers were wrong!

I-90 was a typical interstate highway, but when we turned onto state highway NY-28, the landscape changed, and with thirty miles to go, so did our level of excitement. We were anxious to begin our thorough observation of baseball's history.

I was captured by the beauty of the village, an unexpected quaintness, and nothing like I thought it would be. I had no idea it was named for James Fenimore Cooper, the author known for Leatherstocking Tales and The Last of the Mohicans. Located on the southern edge of Otsego Lake, the setting is appealing, with the rural charm of small-town America.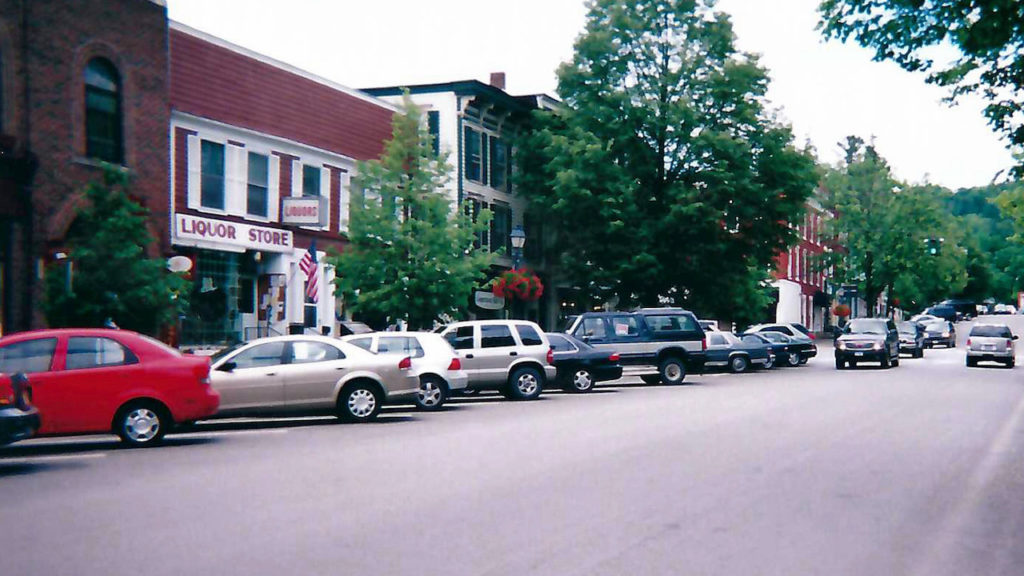 We checked into our motel near the lake and walked up the short hill to the front of the Baseball Hall of Fame and Museum, but a sign told us it had already closed. As the June sun was setting, we explored Main Street in search of a restaurant. It was not a particularly busy time of year, late spring, and we had several choices. Around the corner from the museum were a couple of places to have a beer or two and shoot pool or play darts. That is where we ended our expedition for the day.

The next morning we had breakfast at the Doubleday Café, a popular spot that was a favorite of locals and tourists, before making our way up the street to begin our self-guided tour.

We had given ourselves the better part of the day and another morning to cover as much of the museum as possible. Each one of us went our way, peering at displays about trading cards, heroes and famous games, women in baseball, and more than could be described.

Of course, there was the hall itself, with plaques honoring baseball heroes selected to the Hall of Fame. Many were not particularly memorable, but then there were the greats I knew more about: Babe Ruth, Mickey Mantle, Casey Stengel, Honus Wagner, Ted Williams, Roberto Clemente, and Ty Cobb.

There was one I had heard my grandfather talk about, to whom he believed we were related, as they shared the same last name – Waddell. (Rube Waddell, etc….)

I swear I saw a resemblance. Still do.


Between lunch and touring the museum, we scoured the gift shop and made our way to the baseball shops in town. We passed a store with a sign in the window announcing Don Larsen would be signing autographs at 2 p.m.,and autograph tickets could be purchased inside for $20. As a Yankees fan and aware of his accomplishment of throwing a perfect game against the Brooklyn Dodgers in Game 5 of the 1956 World Series, I was hooked. I had to get his autograph.

I purchased a ticket, then thumbed through a bin of photographs of Larsen to purchase for him to sign, before realizing I had seen some of the same images at another store at better prices. I returned there and bought one, got in line about 30 minutes before he was to begin signing, and patiently waited.

Larsen did not talk much and in fact, seemed sullen. When I gave my ticket to the person with him, I asked if the famous pitcher would sign his name, and underneath put the date and "Cooperstown, New York." I was told, "That will cost you another ticket."

"I'm happy with just Don Larsen," I thought to myself, and I moved on.

I remember little else about the rest of the afternoon and evening except we returned to the museum, and after supper made our way to the bar where we had ended our previous night. A few friendly rounds of pool and a dart game or two was it for me. Remembering there was a small bar at the Doubleday Cafe, I told the guys I was going back for one last beer before bedtime. 

Two men were sitting at the bar, and I sat down next to one of them. When his friend left, I was asked by the man remaining how my day had been and if I had visited the museum. "Yes," I said. "It's great to be in the spot where baseball was invented."

I introduced myself, and he told me his name was Tim Wiles, the Director of Research at the museum, that was originally from Iowa and was a Chicago Cubs fan.

Since it was my first visit, I was completely fascinated to meet someone who had "all the answers."

That is when I first heard that Abner Doubleday was nowhere near Phinney's farm in 1839, the year that Cadet Doubleday supposedly laid out the field and devised the first rules of early baseball. He was enrolled in the United States Military Academy at West Point at the time!

"We are pretty much certain that Abner Doubleday is not the inventor of baseball," Wiles said. He explained how the story had been debunked and, although simply a myth, that fact would not change Cooperstown nor the Hall of Fame one bit.

Around 10:45 p.m. the other guys came in, and I introduced them to Tim. As the conversation continued, the bartender said she was closing at 11 o'clock, but by that time the trivia contest was well underway, and losers were buying. She must have enjoyed it – she stayed open until 12:30! And the results of the trivia contest? We did not stand a chance.

It was a classic trip. It rivals two week-long spring training trips, 2011 World Series Games 6 and 7 in St. Louis, and the birth of all four of my children – just kidding! I have returned to Cooperstown three times since. One of those was alone to spend a few hours in the research library arranged by, guess who – Tim Wiles. To thank him, I sent every Cubs cap from my sample case to him.

It was an easy trade.

© 2022 by Skip Nipper. All Rights Reserved.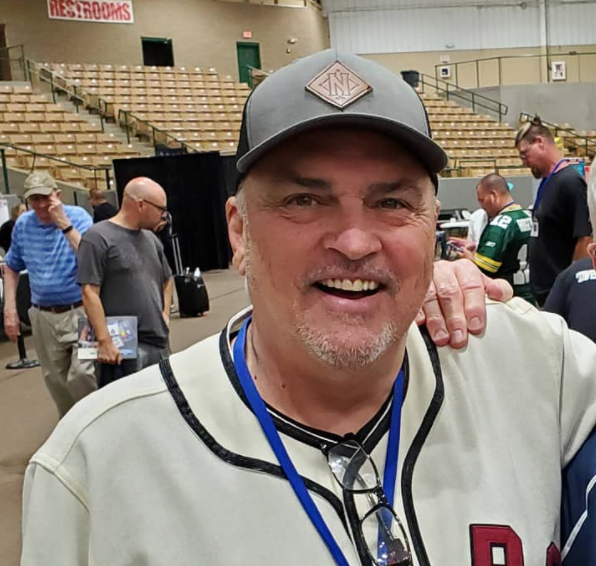 Skip Nipper is a researcher, historian, and author of "Baseball in Nashville" (2007, Arcadia Publishing). He writes regularly on his website, Baseball in Nashville, and has begun a podcast about Nashville baseball history at "Skip's Corner" on most platforms. A member of SABR (Society for American Baseball Research), he serves as chapter leader for the Grantland Rice-Fred Russell (Nashville) chapter, and is a member of Nashville Old Timers Baseball Association.A graduate of Memphis State University, he and his wife, Sheila, reside in Mt. Juliet along with their wonder dog, Sully Dell.
---
Thank you for reading this story. If you'd like to stay connected with Simply A Fan, you can do so by becoming a subscriber on our email list by clicking here. Or you can follow along on Facebook, Instagram, Twitter or YouTube.

---