by Mark Jent

In November 2019 Simply A Fan recorded this feature video on lifelong Cardinals fan David England. He reflects on becoming a fan in the early 1960's, the euphoria of watching them win the World Series in '64, his parents going out of their way on a family vacation in '70 where he got to watch his baseball hero Bob Gibson pitch and more.

Click the image below to watch the video. Or click on the title in the upper left or the logo in the lower right to be taken to the Simply A Fan YouTube Channel. While you're there, be sure to support Simply A Fan by subscribing so you'll get notified of any upcoming releases!


David also wrote a story for the website in April 2019, you can find here: "Fourth Grade Pundits."

Video production credit to Tyler Harvey for his marvelous work in putting this together.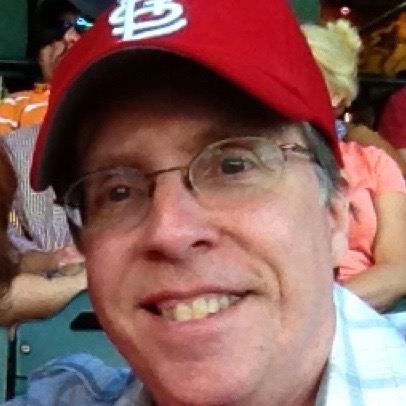 David England is one of the 17 actual Nashville natives remaining in the wild. A former journalist, David has worked at Lipscomb University for 40 years, in public relations and donor relations. He parlayed his extensive experience throwing a tennis ball against the side of his house into a "thank you for trying" letter on his high school baseball team in 1972 and a lengthy career in slowpitch softball (from which he still has a steel rod in his left leg as a souvenir). He enjoys his two children, three grandchildren, blue plaid, a good peanut butter sandwich, and the Cardinals.
FOLLOW SIMPLY A FAN
Want to support and follow along Simply A Fan? Click here to subscribe to receive periodic emails full of baseball stories and upcoming adventures. You can unsubscribe any time. You can also follow along on social media – Instagram, Facebook and Twitter.
READ MORE
Click here to read more stories from Simply A Fan.
UPCOMING ADVENTURES
Looking for a fun baseball adventure? Click here to see all of the scheduled upcoming trips or previous trips' photo galleries.