*This is the first story in a series of my quest to meet as many of the remaining Brooklyn Dodgers as possible. Below this story you can find links to the other adventures.*
by Mark Jent
Don Newcombe passed away today at the age of 92. A Brooklyn Dodger, a teammate and good friend of Jackie Robinson, a pioneer for Civil Rights and a power right-handed pitcher who no one wanted to face in the 50's, Newk was a baseball legend. As I learned today of his passing, a rush of nostalgia came over me as I hit rewind on the memory box of meeting him a decade ago, a chance encounter that set a small fire within me for more baseball adventures. Here is my Don Newcombe story.
It was June 2009. I had just graduated with my Master's degree a few weeks before and Beth was insistent that we plan a getaway to celebrate my three year journey of successfully finishing grad school. Our daughter Brooklyn was just a couple of weeks shy of having her 1st birthday, so this was would be our first "big trip" as a family of three. Like any good husband and father who bleeds Dodger blue, I wanted to take my wife and daughter on their first trip to Los Angeles to catch a three-game series at Dodger Stadium vs. the Diamondbacks.
I could not have been more excited. After being a Dodger fan for nearly two decades at that point, this trip in 2009 would be only my second trip to see the Dodgers play at home. I was well prepared to be in baseball heaven, but I was not prepared to find myself in the midst of baseball royalty. Thanks to a good friend with an inside connection, we scored on-field passes to watch batting practice. You can only imagine my excitement as I watched the Dodgers take BP. Over the next few minutes, I found myself giddy like 10 year old me as I saw former Dodger Kirk Gibson in the distance leaning against the batting cage, met our ace pitcher Chad Billingsley and got a picture with former 3B Dodger great Ron Cey. As I took in all the sights and sounds of Dodger Stadium with the San Gabriel Mountains in the background and clear blue skies above, all of that paled in comparison to what was about to transpire.
Out of the corner of my eye I saw this larger-than-life 6'4, 83 year old man walk out from the Dodgers clubhouse and onto the field. He was just mere feet away from where we were standing. Although he had not taken the field for almost 50 years, I immediately knew who he was – I had seen pictures, the white straw hat and the pin-striped suit he was wearing were dead giveaways. It was the great Don Newcombe. Although she had no clue who he was, I quickly alerted Beth to who had grabbed my attention and knew this was a once-in-a-lifetime moment for me the baseball fan. With no one else even paying attention to this long-retired player, I grabbed Brooklyn from Beth and nervously approached him to introduce myself. It was all over in a matter of two minutes – we got a picture, he signed a ball for me and I told him the story behind our daughter's name. Yes, I geekily "went there" by telling him that we had named her Brooklyn after the Boys of Summer, who he was one himself. He just smiled. Despite the brevity of our encounter, I knew how special of a two minutes it actually was.
His number is not retired and he is not in the Hall of Fame, but I knew the story of Don Newcombe. Much has been written about him and the discrimination that he too encountered alongside his teammate Jackie Robinson. Newcombe, Jackie and Roy Campanella were signed into the Dodgers system in consecutive years in 1945 and 1946, yet it was Jackie who broke the color barrier in '47. Campy followed in '48, then Newk debuted in '49. Newcombe went on to win the Rookie of the Year award in '49 and was the first black pitcher to start a World Series game that same year, as a rookie mind you! In the prime of his playing career he served our country in the military in the Korean War, then came back to win the World Series with Brooklyn in '55 and raked in the MVP and Cy Young awards in '56. He was MLB's first ever Cy Young Award winner. To this day, he is the first player in baseball history to win the Rookie of the Year, the MVP and the Cy Young award in his career, a feat now only accomplished by him and Justin Verlander.
Despite all of his athletic accolades, the most poignant part of his life has not been what Don Newcombe did on the field, but how he also pioneered change off the field in the Civil Rights movement as he followed in the footsteps of Jackie Robinson. In 1968, eight years after he had played his last game in the majors, Newcombe welcomed his friend Martin Luther King, Jr into his Los Angeles home for dinner one evening. It was during this conversation that King said "Don, you will never know how easy you and Jackie and (Larry) Doby and Campy (Roy Campanella) made it for me to do my job by what you did on the baseball field." Twenty-eight days later, King was assassinated in Memphis.
Don Newcombe was the first Brooklyn Dodger I met that started me on a quest to try and meet as many as possible before it's too late. I had met Tommy Lasorda as a kid when he was Dodgers Manager back in the 90's, but that was long before I really appreciated and knew about the history and tradition of the Brooklyn Dodgers. It was meeting Don Newcombe in 2009 that left me thirsty for more. My encounter with him was the only one that's been brief as the others have been where we shared a meal together (Lasorda 2013; Carl Erskine 2017) or a home visit (Chris Haughey 2017, Joe Landrum 2017). He is also the first one that I've met who has passed away. Thus far I've met five and after Newcombe's passing, there are now only 20 still alive.

As Don Newcombe's family and close friends mourn his passing, my hope is that as the baseball world celebrates his life, more people will learn about a man who left an indelible impact on the game.
OTHER BROOKLYN DODGERS ENCOUNTERS
•  Lunch With Tommy Lasorda (published 8.15.2019)
•  Breakfast With Carl Erskine (published 8.28.2019)
To read and watch more Don Newcombe stories and videos, check out some of releases today that have come out since his passing.
Featured image:
June 2009, Dodger Stadium
Beth, Mark and Brooklyn meeting Don Newcombe
---
READ MORE
Click here to read more stories from Simply A Fan.
UPCOMING ADVENTURES
Looking for a fun baseball adventure? Click here to see all of the scheduled upcoming trips.

FOLLOW SIMPLY A FAN
Want to follow along with the latest stories from Simply A Fan? Click here to subscribe to receive periodic emails full of baseball stories and upcoming adventures. You can unsubscribe any time.
---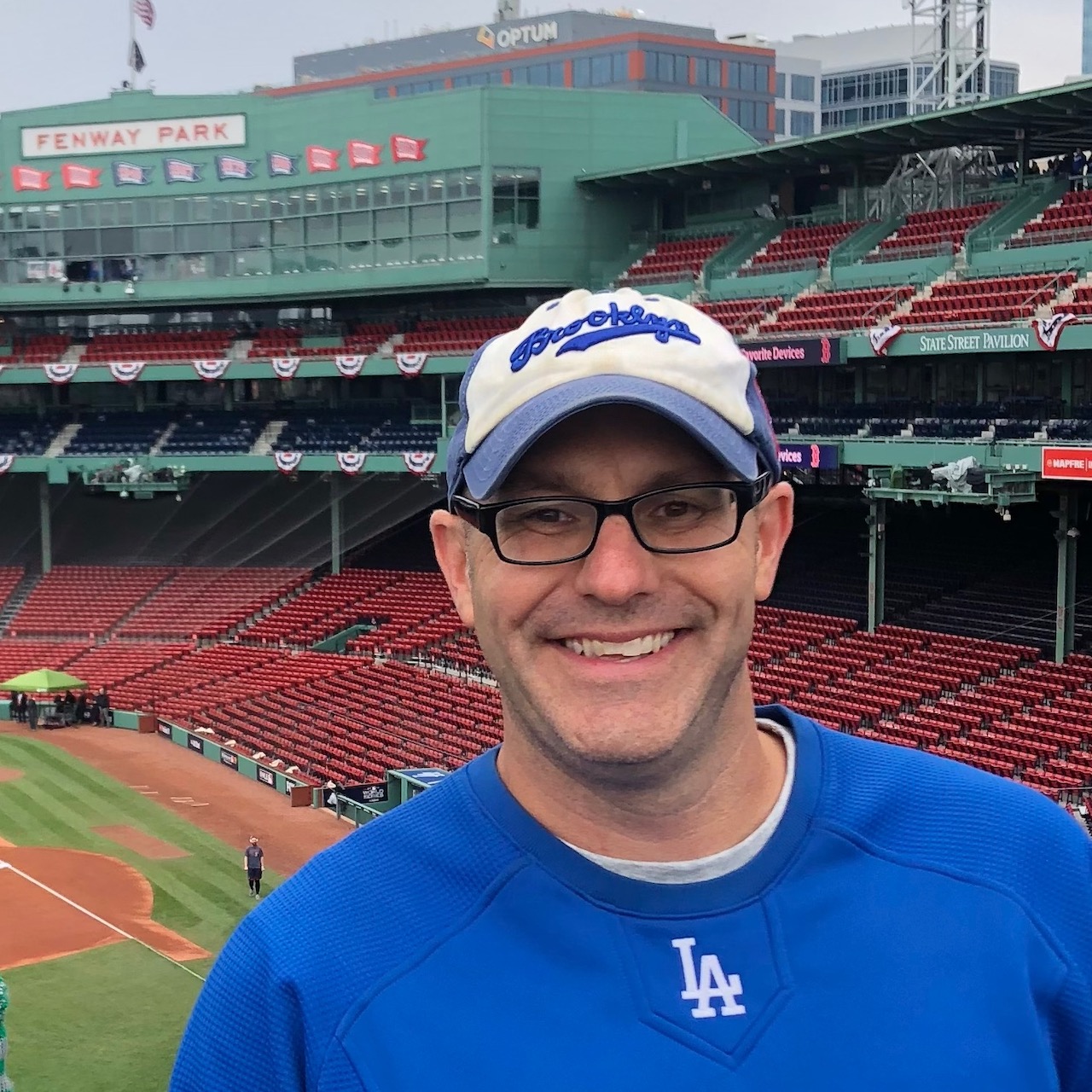 Mark Jent is the chief trip planner and designated storyteller for Simply A Fan. He lives in Nashville with his wife Beth, and their three kids, Brooklyn, Harrison and Zach. He enjoys cheering on his Dodgers, reading baseball history, hiking at Radnor Lake and chasing waterfalls throughout Tennessee with his family. He launched Simply A Fan in July 2018 with the two-fold purpose of taking people on adventures to ballparks across the country and providing fans a platform to share their baseball stories. He is currently on a quest to meet as many of the living Brooklyn Dodgers as possible.