by Mark Jent

On July 23rd we organized an outing for the East Commerce Baptist Church out of Lewisburg (TN) for a Sounds game at First Horizon Park. They brought a group of 17, primarily comprised of their youth group. Led by Kevin and Amy McGehee, this was their 3rd straight year to join Simply A Fan at a Sounds game. The two years before COVID the McGehee's were gracious to be guinea pigs for my planning adventures early on as we took a couple of large group bus trips to Atlanta for a Braves game. For context on our friendship, Kevin was my high school basketball coach nearly 30 years ago.  To be frank, he is solely responsible for me never making it to the NBA. Nonetheless, I have forgiven him and we have moved on as I understand now that my 6'0 height and nine inch vertical were never really his fault. I digress.

It was also a significant milestone moment for Simply A Fan as it was this outing that Amy McGehee became the 2,000th fan who's been part of an adventure with us! I asked Amy recently what did this life achievement meant to her and she said, "When we took our youth group on our first Simply A Fan adventure in 2018 it never entered my mind that just a few years later that I would be the 2,000th fan. This truly is a highlight of my life and ranks somewhere shortly after my faith in Jesus, my marriage to Kevin and my love for our three kids. Cheers to Mark Jent for never forgetting his small town friends!"

What incredibly kind words Amy, thank you for simply being a fan.

It was just July 2022 that we hit our 1,000th fan at the All-Star Game in Los Angeles. Click here to see the video of that moment when Nathan Wilson was recognized with this most significant milestone. We are blown away at what's transpired this past year to get to the next thousand. Here are the dates of a few notable fan milestones:

Fan #1 – March 2018, Spring Training (Arizona)
Fan #100 – September 2018, Braves Charter Bus Trip (Atlanta)
Fan #500 – October 2019, NLDS Game 3 (Atlanta)
Fan #1000 – July 2022, All-Star Game (Los Angeles)
Fan #1500 – June 2023, Savannah Bananas (Nashville)
Fan #2000 – July 2023, Nashville Sounds

It has been quite the journey in building a following and fanbase since we launched in 2018. We didn't quite expect a world-wide pandemic in year three, but we didn't quit! Like most of you, we just had to pause and pivot. One of those pivots was we decided to focus on providing opportunities for small groups and big groups alike to enjoy the thriving Nashville sports scene right here in Music City. We've since formed relationships with not only the Nashville Sounds, but also Nashville Soccer Club, Nashville Predators and on October 1st we have our first Tennessee Titans group outing!

If you've been part of that 2,000 – thank you! If you've not jumped aboard an adventure yet, feel free to anytime as there are plenty of more ahead. And if just following along is your way to support and encourage, we are grateful for that as well!

Here is to the next thousand and beyond.


---
To check out other stories on the website click here: Stories From The Stands.
To check out upcoming adventures click here: Upcoming Adventures.
You can also follow Simply A Fan on Instagram, YouTube, Facebook and Twitter.

And finally, to stay up to date with all things Simply A Fan, click here to sign up for the newsletter. By doing so, you'll be the first to receive opportunities to purchase tickets and reservations on upcoming adventures and stay connected with new stories!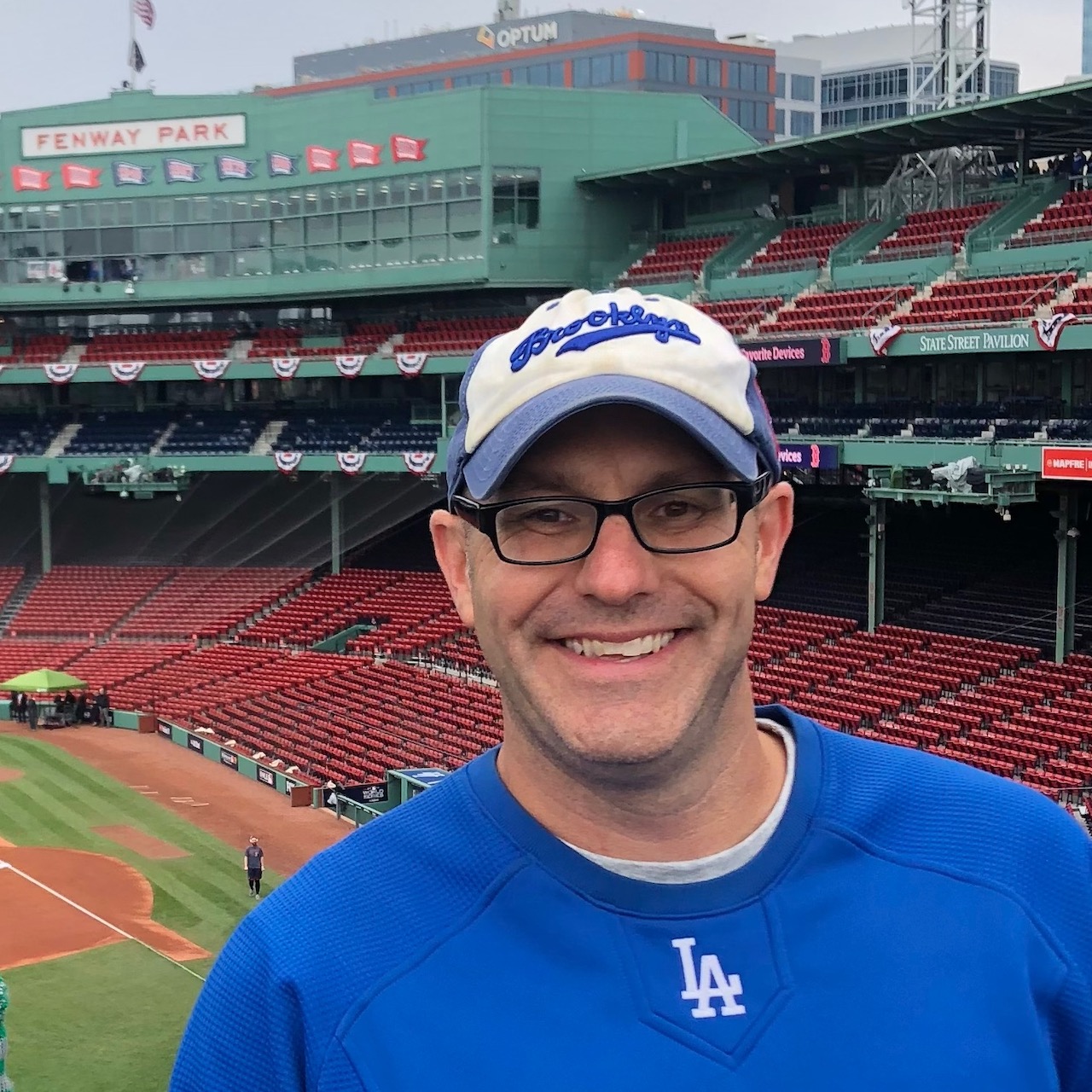 Mark Jent is the chief trip planner and designated storyteller for Simply A Fan. He lives in Nashville with his wife Beth, and their three kids, Brooklyn, Harrison and Zach. He enjoys cheering on his Dodgers, reading baseball history, hiking at Radnor Lake and chasing waterfalls throughout Tennessee with his family. He launched Simply A Fan in July 2018 with the two-fold purpose of taking people on adventures to ballparks across the country and providing fans a platform to share their baseball stories. He is currently on a quest to meet as many of the living Brooklyn Dodgers as possible.