by Mark Jent

I took this picture last night as Harrison was taking his final swings in the batting cage before the game. It's his 12 year old season, his last in Little League. As I was watching Coach Matt throw BP to him and saw the sun setting overhead, it hit me, "Any day now will be his last on these Crieve Hall Baseball fields that we've called home since he was six years old." I found myself wanting to freeze time, yet my desire to do so has never prevailed.

Some "lasts" are predictable, but we often don't know when something will be the last time until it's already occurred. Beth and I have been really soaking up the last few weeks as both boys have played two games plus a practice each week since the end of March. Sure it has made for a hectic schedule, but we've chosen to embrace the chaos as we realize this too won't last.

Harrison's team had an incredible regular season going 16-1. Most of these boys have played together for 4-6 years. We are blessed with 11 wonderful families who enjoy each other's camaraderie and fellowship while spending countless hours at the park.

The end of season tournament started last week. We were #1 seed. The boys unexpectedly lost on Sunday, sending us to the loser's bracket. Honestly, we were gutted – players, coaches, and families alike. Gutted not just because we lost, but because the end became more of a reality as there are a lot of unknowns after this year.

We won last night (Monday, May 22nd) with a 12-11 walk-off against the A's, a team who many of our boys have played against since t-ball. Harrison calls them our "arch nemesis," comparing it to the 130 year old rivalry between the Dodgers-Giants! Next up – we play tonight at 5:30.

Yes they want to win! Yes, us parents want them to win too! Make no mistake about it; it would be really fun to win the league championship, something they've never done. But in sports, from youth to professional, we often put too much emphasis on success vs. failure of a season as defined by the final outcome of the last game.

As a parent with kids in youth sports for over a decade, to me the journey itself defines a successful season – building friendships, being willing to be coached, getting back in the box after a strikeout, taking your position after a big error when the ball went through your legs, being a good teammate, respecting the umpires – all define success more than wins or losses.

We are grateful to be in a league that is in our neighborhood a half-mile from our house that has a long-established legacy and good reputation dating back over 60 years. A shout out to Lee Burklow, Steve Cherrico and the Board of volunteers that governs the Crieve Hall Baseball League.

We are grateful for our three coaches who care so much about our boys beyond the ballfield. They care about their character and they care about their development in becoming young men. From coach pitch, to kid pitch, they have been in their dugout. From navigating the COVID-impacted seasons; to showing up at an indoor batting cage on a cold Friday night in February; from late night practices, to early morning games – their dedication is unmatched. From making agonizing in-game decisions, to speaking truth into the boys in a moment to teach a lesson – coaching youth sports is not for the faint of heart. I'm grateful our boys have had Matt Atnip, Pat Pickens and David Ott as their coaches and mentors all these years.

A few weeks ago during the first round of the NBA Playoffs, the Milwaukee Bucks were the one seed in the Eastern Conference and were upset by the eight seat Miami Heat. After the final game, the Bucks Giannis Antetokounmpo was asked if their season was a failure because they did not advance. His response went viral as he told the reporter, "You're asking the wrong question. There is no failure in sports. There are good days, there are bad days, some days you are able to be successful, some days you are not. Some days it's your turn, some days it's not your turn. That's what sports is all about. You don't always win." Giannis is a 7x All-Star, 2x MVP and an NBA Champion. His response was direct, thoughtful and respectful to the reporter. It was obvious he had put thought into what defined success and failure. (see video below)

No matter the outcome of tonight's game or however Harrison's team finishes this tournament, my hope for he and his teammates is that they will view their success with a more long-lasting vantage point than others who define it by the box score.


Other stories I've written about Harrison:
9/10/2020 – Harrison's Card Shop Adventure
12/21/2022 – Crushed

---
To check out other stories on the website click here: Stories From The Stands.
To check out upcoming adventures click here: Upcoming Adventures.
You can also follow Simply A Fan on Instagram, YouTube, Facebook and Twitter.

And finally, to stay up to date with all things Simply A Fan, click here to sign up for the newsletter. By doing so, you'll be the first to receive opportunities to purchase tickets and reservations on upcoming adventures and stay connected with new stories!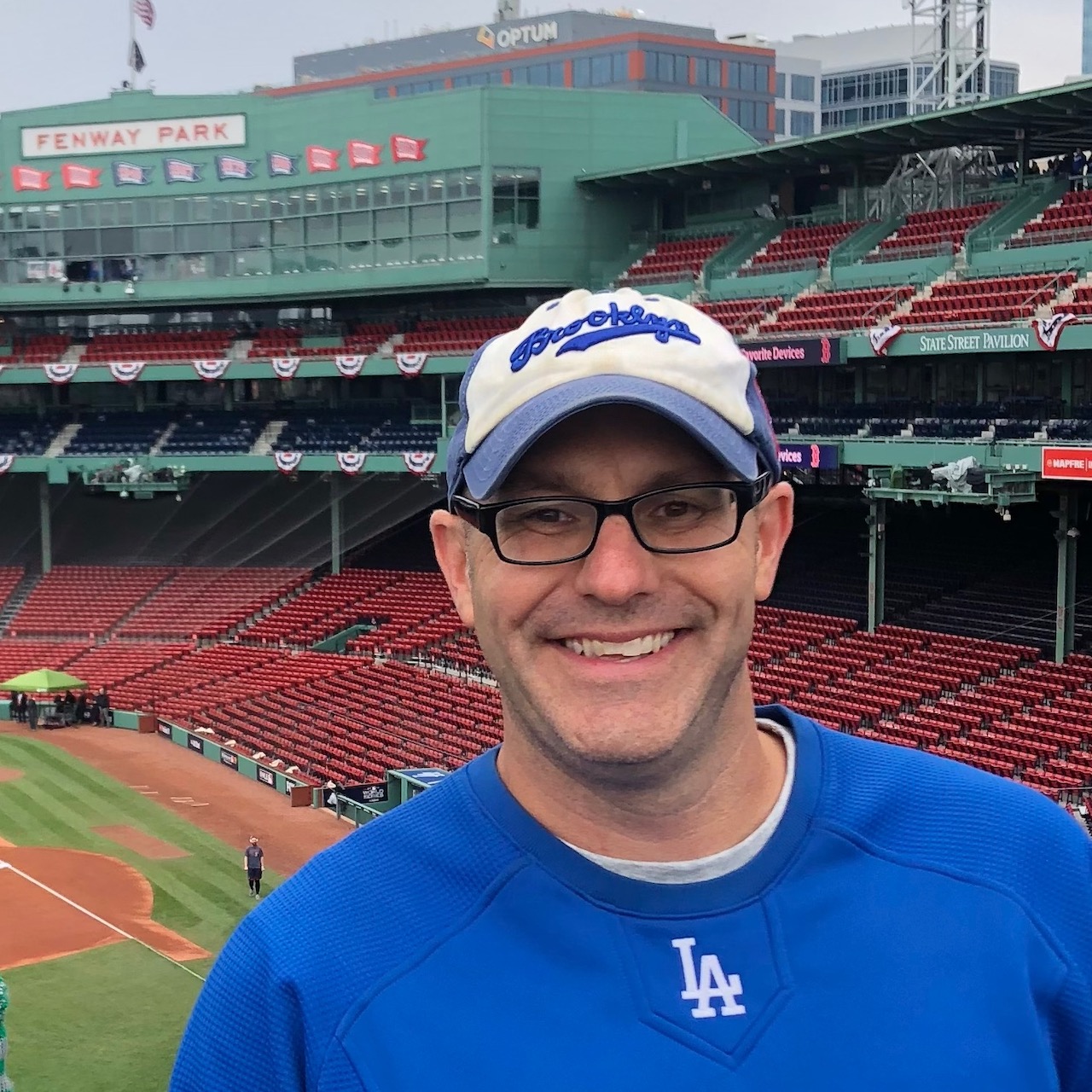 Mark Jent is the chief trip planner and designated storyteller for Simply A Fan. He lives in Nashville with his wife Beth, and their three kids, Brooklyn, Harrison and Zach. He enjoys cheering on his Dodgers, reading baseball history, hiking at Radnor Lake and chasing waterfalls throughout Tennessee with his family. He launched Simply A Fan in July 2018 with the two-fold purpose of taking people on adventures to ballparks across the country and providing fans a platform to share their baseball stories. He is currently on a quest to meet as many of the living Brooklyn Dodgers as possible.