by Mark Jent
My brother Jason and I have been on countless baseball adventures over our lifetimes. It started in 1987 when our parents took the two of us and my sister to our first game. It was at Atlanta's old Fulton-County Stadium and we saw the Mike Schmidt-led Phillies take on Dale Murphy's Braves.

The next few years our summers as a family were full of road trips to Atlanta, Cincinnati, St. Louis, Kansas City and Chicago. Then we grew up – he went off to college, I kept going to games with our parents by myself through middle and high school. Our common interest went separate ways for about 20 years as life simply got in the way.

Then about 10 years ago we rekindled our love of the game as we started going on road trips and adventures all over the country:
• 2010 our first trip of many to Don Mattingly's Night of Memories in Evansville, Indiana
• 2015 All-Star Game in Cincinnati
• 2016 Vin Scully Night in Los Angeles
• 2017 Cubs Ring Ceremony at Wrigley
• 2017 Epic West (4 games, 4 days, 4 parks)
• 2018 Braves Opening Day with Nick Markakis walk-off HR
• 2019 Epic East (3 games, 3 days, 3 parks
• 2020 NLCS Game One in Arlington where our Dodgers – Braves played each other in the first MLB game of the year with fans
• and so many more adventures!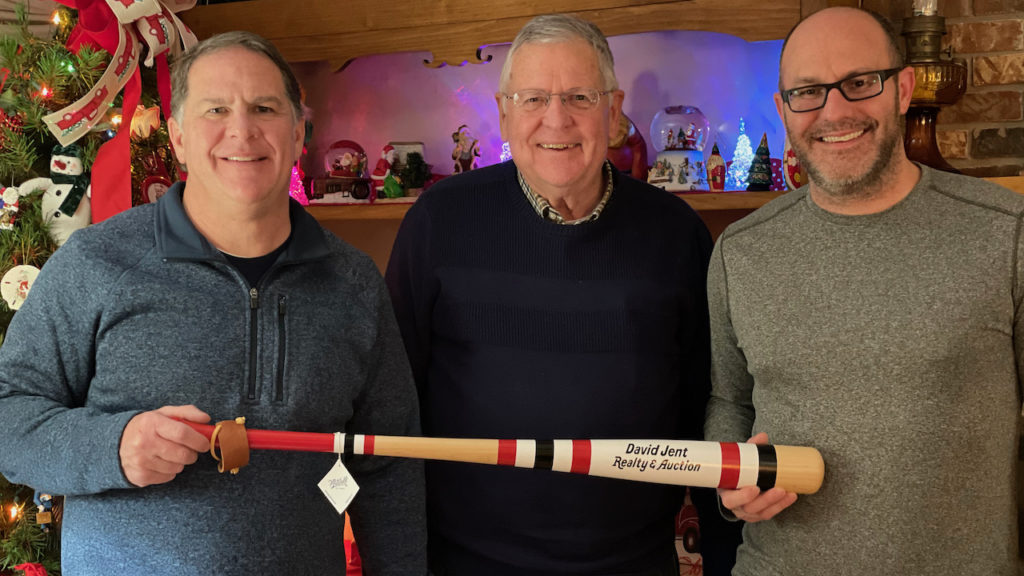 A year ago leading up to Christmas when I was considering getting something unique for Jason as a way to celebrate our decades of enjoying baseball together, I immediately thought of my friend Jeremy Mitchell of Mitchell Bat Co. Jeremy makes these amazing creative custom bats that he's been cranking out since 2013. Whatever I got Jason I wanted it to be a 1-of-1, so I combined his love of the game with our Dad's real estate agency that my brother has worked for the past 20 years in our hometown of Lewisburg, Tennessee. I provided Jeremy the color scheme, the family business logo and HE CRUSHED IT! The featured image you see at the top has a baseball that we used to play with growing up in our backyard and my glove from Little League. 

Jason was not expecting it at all and he proudly displays it in his office with his other baseball memorabilia. It was fun to surprise him.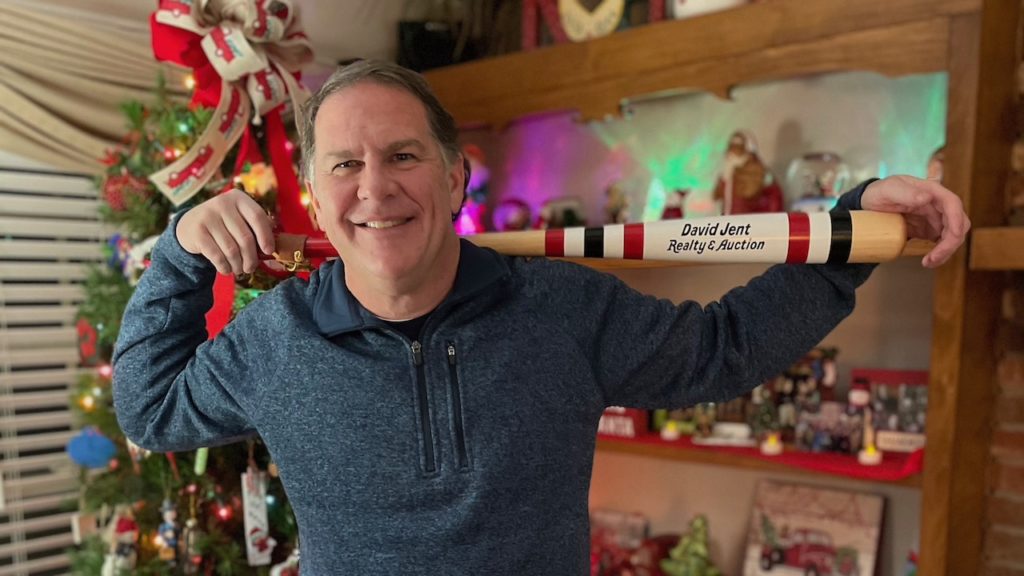 If you are looking for a custom bat, contact Jeremy with Mitchell Bat Co. Visit his website www.mitchellbatco.com or on Instagram @mitchellbatco. Be on the lookout in the coming weeks for more information on a collaboration between Simply A Fan and Mitchell Bat Co!

If you would like to follow Simply A Fan's stories and upcoming adventures more closely and you're not already subscribed to the newsletter, please do so by clicking here: Subscribe to Simply A Fan.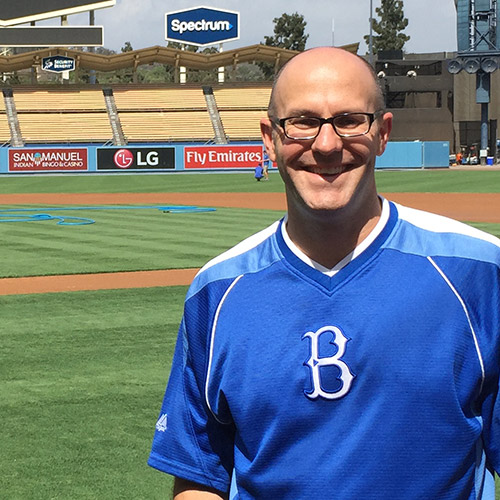 Mark Jent is the chief trip planner and designated storyteller for Simply A Fan. He lives in Nashville with his wife Beth, and their three kids, Brooklyn, Harrison and Zach. He enjoys cheering on his Dodgers, reading baseball history, hiking at Radnor Lake and chasing waterfalls throughout Tennessee with his family. He launched Simply A Fan in July 2018 with the two-fold purpose of taking people on adventures to ballparks across the country and providing fans a platform to share their baseball stories. He is currently on a quest to meet as many of the living Brooklyn Dodgers as possible.