by Mark Jent

A few years ago when I set out to write baseball stories and ask others to do the same, it never crossed my mind that I'd have the opportunity one day to have something I had written be published. But, it happened and the book came in the mail a few weeks ago!

My friend, Willie Steele, is the editor for NINE: A Journal of Baseball History & Culture. Last year at the beginning of the pandemic he asked if I'd be interested in being a contributor to the journal with a book review. I was grateful and jumped at the opportunity. I chose The Wax Pack by Brad Balukjian from the list of options (released April 1, 2020).

The Wax Pack is about Balukjian opening a pack of 1986 Topps baseball cards and setting out on an 11,341 mile journey, across 30 states in 48 days to meet the 14 former players inside the pack. It's part travel journal, part memoir. It's a story about fathers and sons, overcoming fear and so much more.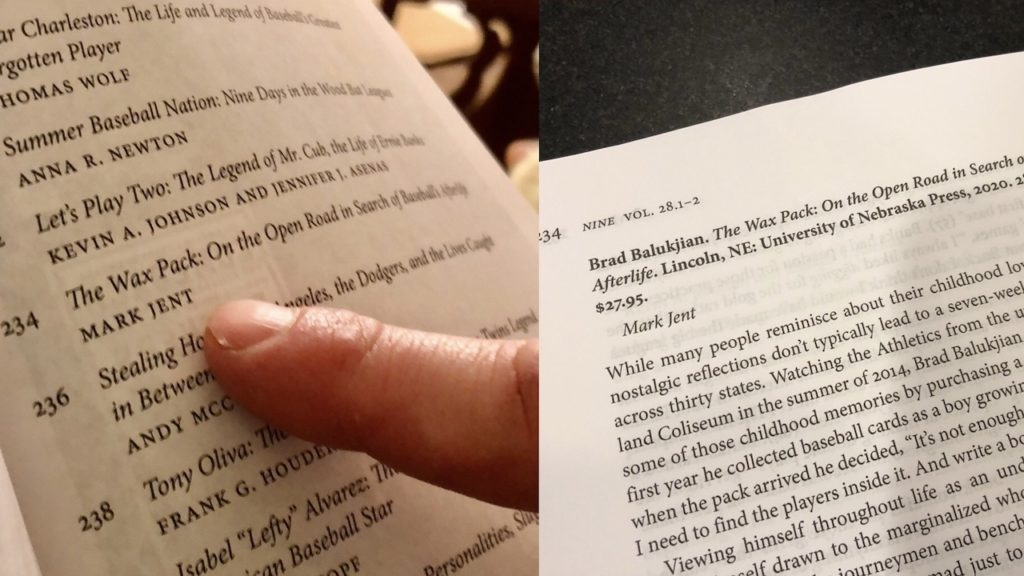 It was my kind of book – baseball, adventure, road trip and perseverance. Balukjian was denied by 37 publishers before finally landing a book deal with the University of Nebraska Press.
The 244 page journal consists of 63 authors who contributed stories, researched essays and other book reviews. What I like about the NINE Journal is it's a collaborative effort with a diverse compilation of baseball topics.
As we had a family moment to celebrate when the package arrived, Zach said "So Daddy are you famous now?" Beth and I laughed and I said , "No buddy, I'm not, my book review is only two pages."
I've been fortunate to have a couple of baseball firsts recently – speaking at a conference and now the journal – both NINE related. In February I submitted my review of The Hall Ball that will be published in the fall edition of NINE.
For a guy who made C's in both of my college English classes, I enjoy writing now more than ever, about baseball of course. If you want to read a portion of the review click here. If you're a baseball fan who likes a good read, I encourage you to buy your copy of either or both of the books I reviewed, click here to buy them on Amazon – The Wax Pack or The Hall Ball. If you'd like to purchase a copy of this double edition of the NINE Journal from the publisher, the University of Nebraska Press, click here: NINE, Edition 28.1-2 – "Baseball Is…" So that you don't miss an issue, you can also purchase an annual subscription to NINE on the UNP website!
And finally, Beth Jent – you are the best master editor, most awesome supporter, greatest encourager and loudest cheerleader I could ever ask for. Thank you.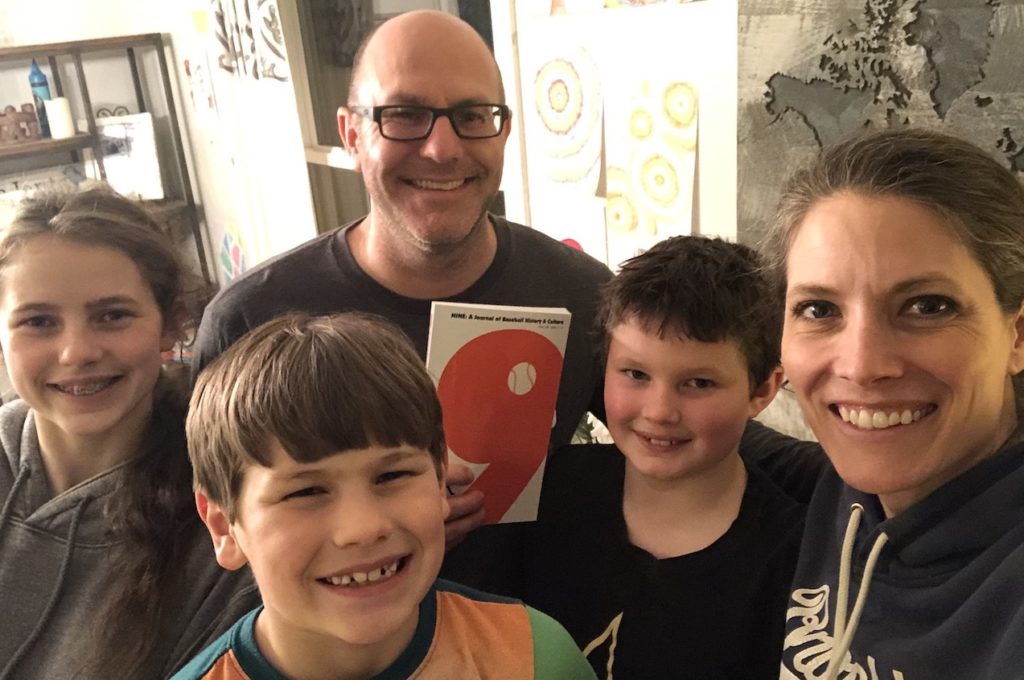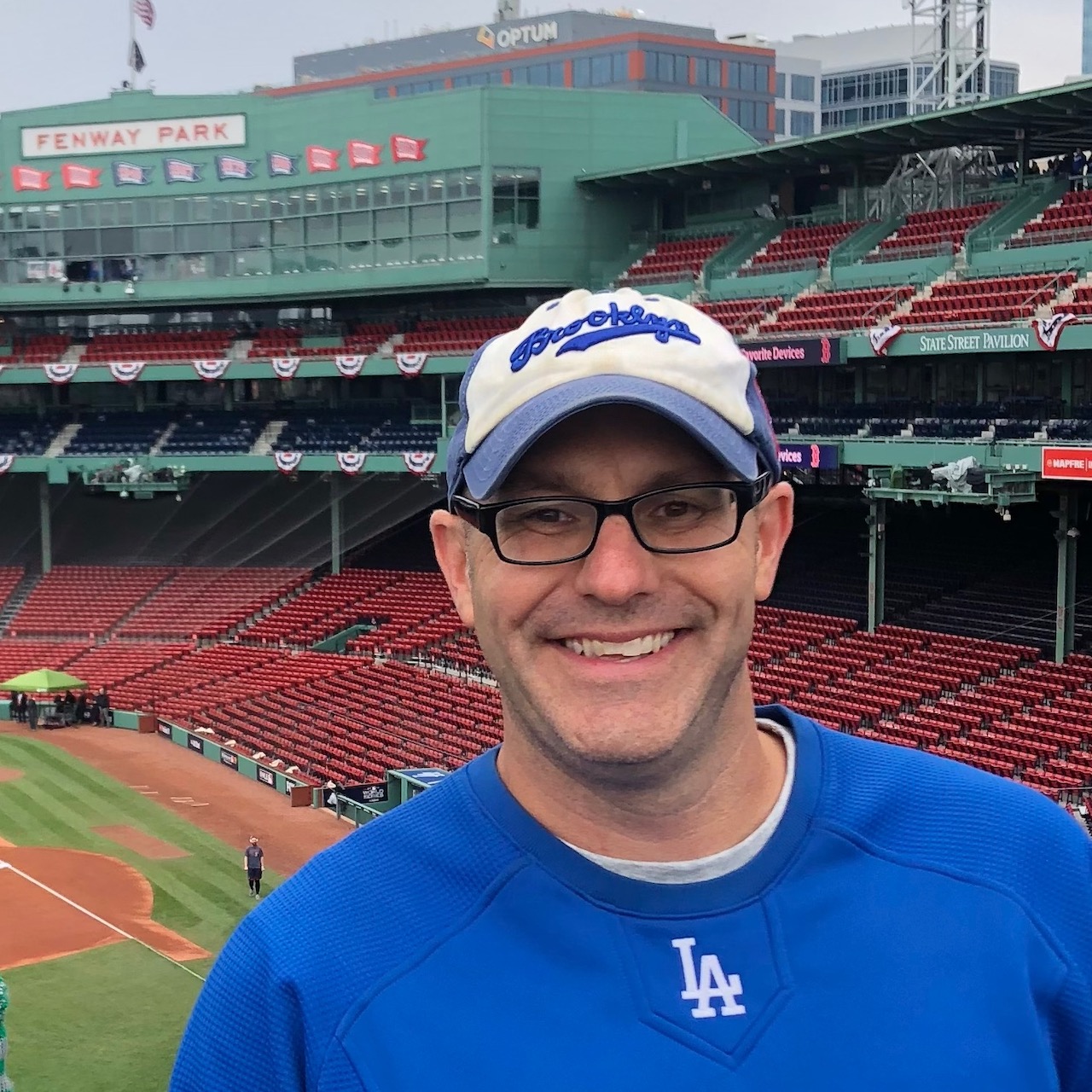 Mark Jent is the chief trip planner and designated storyteller for Simply A Fan. He lives in Nashville with his wife Beth, and their three kids, Brooklyn, Harrison and Zach. He enjoys cheering on his Dodgers, reading baseball history, hiking at Radnor Lake and chasing waterfalls throughout Tennessee with his family. He launched Simply A Fan in July 2018 with the two-fold purpose of taking people on adventures to ballparks across the country and providing fans a platform to share their baseball stories. He is currently on a quest to meet as many of the living Brooklyn Dodgers as possible.
FEATURED IMAGE:
The Wax Pack Book and the NINE Journal along with the 15 cards that comprised the 1986 Topps pack of cards.
FOLLOW SIMPLY A FAN
Want to support and follow along Simply A Fan? Click here to subscribe to receive periodic emails full of baseball stories and upcoming adventures. You can unsubscribe any time. You can also follow along on social media –Instagram, Facebook and Twitter.
READ MORE
Click here to read more stories from Simply A Fan.
UPCOMING ADVENTURES
Looking for a fun baseball adventure? Click here to see all of the scheduled upcoming trips or previous trips' photo galleries.