by Mark Jent

It was 75 years ago today in Daytona Beach that Jackie Robinson integrated professional baseball. In his first spring training, Jackie had been assigned to the Dodgers' Triple-A club, the Montreal Royals. Turned away by other nearby cities to play an exhibition game, the Brooklyn big league club found a home to host their game against their Triple-A affiliate on March 17, 1946 at what was then known as City Island Park. Jackie would go 0-3, score a run and play five innings at second base.
Although April 15, 1947, now known as Jackie Robinson Day, is recognized as the day he broke the color barrier in Brooklyn, that March day in '46 holds significance as also being a historic first. Recent articles in the Daytona Beach News-Journal give great insight:

The First Trip to Spring Training (2.17.21)
Daytona Was Chosen For Jackie's Debut (3.17.21)  


In 1989 the field was renamed Jackie Robinson Ballpark where they erected this statue and have displayed career accomplishments throughout the concourse. Home to the Daytona Tortugas, the Double-A affiliate of the Cincinnati Reds, the ballpark was built in 1914 and is the 4th oldest professional ballpark in America still in use today.
On a recent visit to Daytona Beach I had the privilege of getting this behind-the-scenes tour of the park. I was in town for a conference and had a few hours to spare. I went to the park, not knowing whether I could find my way inside or not. Across the street from the park was the team's front office that had a closed sign on the door. Seeing that it was after a pandemic had shut down their season and it was in January, months before their first game, I wasn't surprised. Yet my curiosity led me to knocking on the door anyway. Fortunately Josh McCann, Community Relations & Outside Events Manager for the Tortugas, came to the door. I explained my Jackie and Brooklyn fandom, and he was gracious with his time to unlock the gates and show me around the place.

If you ever find yourself in Daytona, I would highly recommend you go to a Tortugas game or call ahead to get a ballpark tour!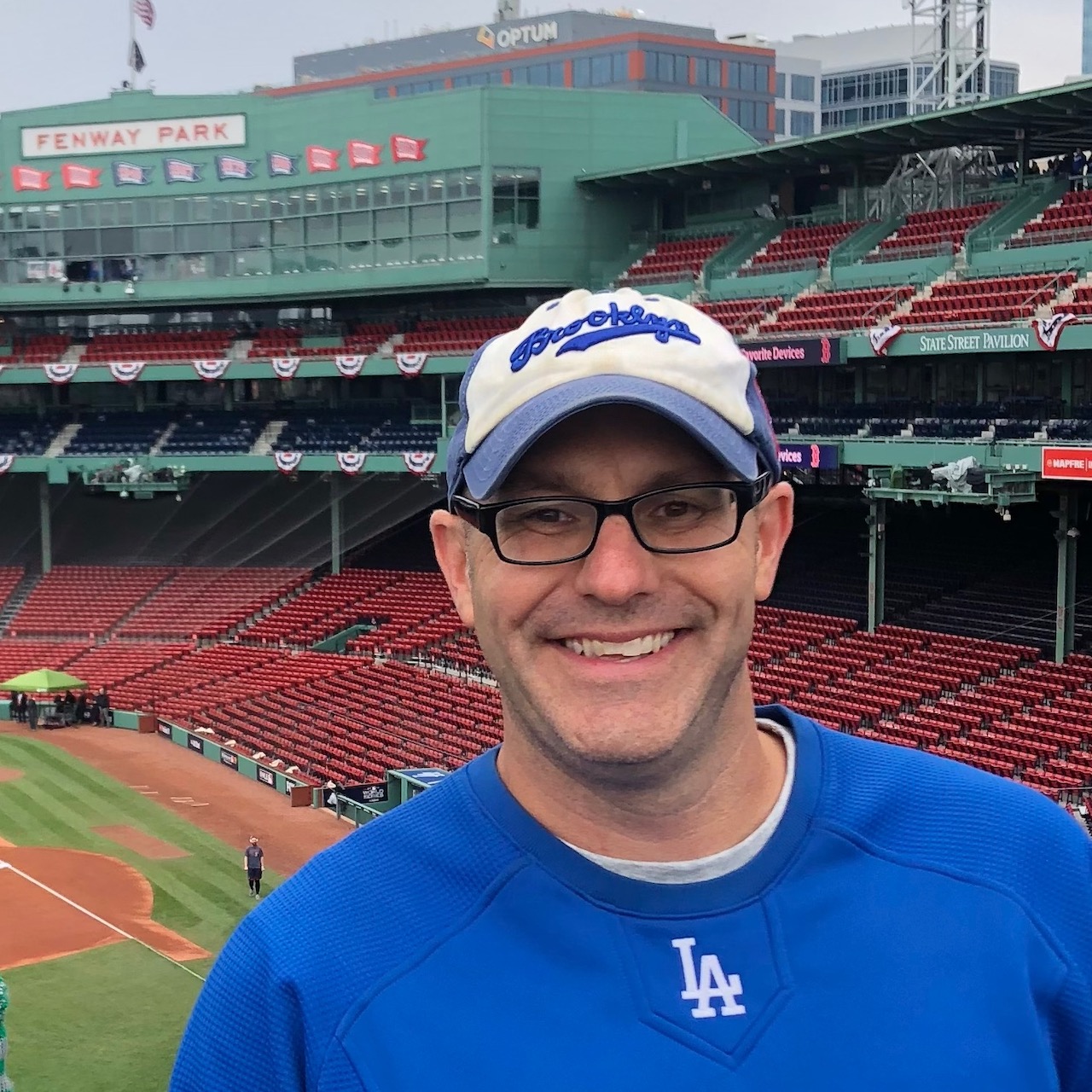 Mark Jent is the chief trip planner and designated storyteller for Simply A Fan. He lives in Nashville with his wife Beth, and their three kids, Brooklyn, Harrison and Zach. He enjoys cheering on his Dodgers, reading baseball history, hiking at Radnor Lake and chasing waterfalls throughout Tennessee with his family. He launched Simply A Fan in July 2018 with the two-fold purpose of taking people on adventures to ballparks across the country and providing fans a platform to share their baseball stories. He is currently on a quest to meet as many of the living Brooklyn Dodgers as possible.
FEATURED IMAGE:
Jackie Robinson Ballpark – Daytona Beach, Florida
Picture taken January 2021
FOLLOW SIMPLY A FAN
Want to support and follow along Simply A Fan? Click here to subscribe to receive periodic emails full of baseball stories and upcoming adventures. You can unsubscribe any time. You can also follow along on social media –Instagram, Facebook and Twitter.
READ MORE
Click here to read more stories from Simply A Fan.
UPCOMING ADVENTURES
Looking for a fun baseball adventure? Click here to see all of the scheduled upcoming trips or previous trips' photo galleries.