by Mark Jent

The kids, especially the older two, have gotten really into the Dodgers season this year, more so than ever. I haven't pushed it, it's just happened beginning with Opening Day. Whether it's them coming of age as young fans, pandemic-related due to being more homebound or if it's because the team is really good and exciting to watch this season, as their Dad and a 30 year fan of the Dodgers, it's been fun.

Brooklyn (12) has landed on Mookie Betts as her favorite player, Harrison (9) still wants to emulate Justin Turner, minus the beard, and Zach (8) has learned the name of Clayton Kershaw. All the while, the best wife and mom on the planet bleeds Dodger blue too and can recall her fair share of team highlights over our nearly two decades together. (Starting way back when Hee-Shop Choi was our 1B and me not thinking too favorably of him.)


Albeit a shortened 60 game season, we've watched more games together this season than ever before, and with a west coast team, that's a lot of late games. There have been several nights of us waking them up off the couch or putting a blanket on them and letting them stay asleep. They know the starting lineup, they know the platoon / bench players and they know who Dustin May is with his flaming red hair. They've caught Mookie-fever, have been in awe of his gold glove defense, and hope to meet him one day in our shared hometown of Nashville. They were tuned in when Kershaw got his 2,500th strikeout, were elated when Bellinger hit a walk-off HR in August, and I don't think they'll ever forget NLCS Game 3 when we scored 11 runs in the first inning. (Zach jumped off the couch and nearly hit his head on our short basement ceiling.)

Fast forward to Sunday night's Game 7. They doubted when the Braves went up 2-0 early, yet were jubilant after  Corey Seager and Justin Turner hit back-to-back HRs tying it at 2-2. After the Bellinger Bomb in the bottom of the 7th to break a 3-3 tie, they erupted. Beth had re-joined us after taking a break from the tense action a few innings before. With two outs in the top of the 9th, we were all optimistically hopeful – except the youngest who had fallen asleep a few innings before.

As the Austin Riley fly ball fell into the glove of CF Cody Bellinger, their reaction was genuine, innocent and priceless. The screams, the jumping, the laughter, the hugging. Our Dodgers had clinched the pennant and were going back to the World Series. Yes, this has happened before in 2017 and 2018, which they do recall, but their passion and enthusiasm this year made this victory different. 

Sure, we still need four more wins that have eluded our Dodgers in recent seasons, but for now we will savor the moment.


FEATURED IMAGE:
the family living room
NLCS Game 7 – October 18, 2020
photo & video credit: the amazing Beth Jent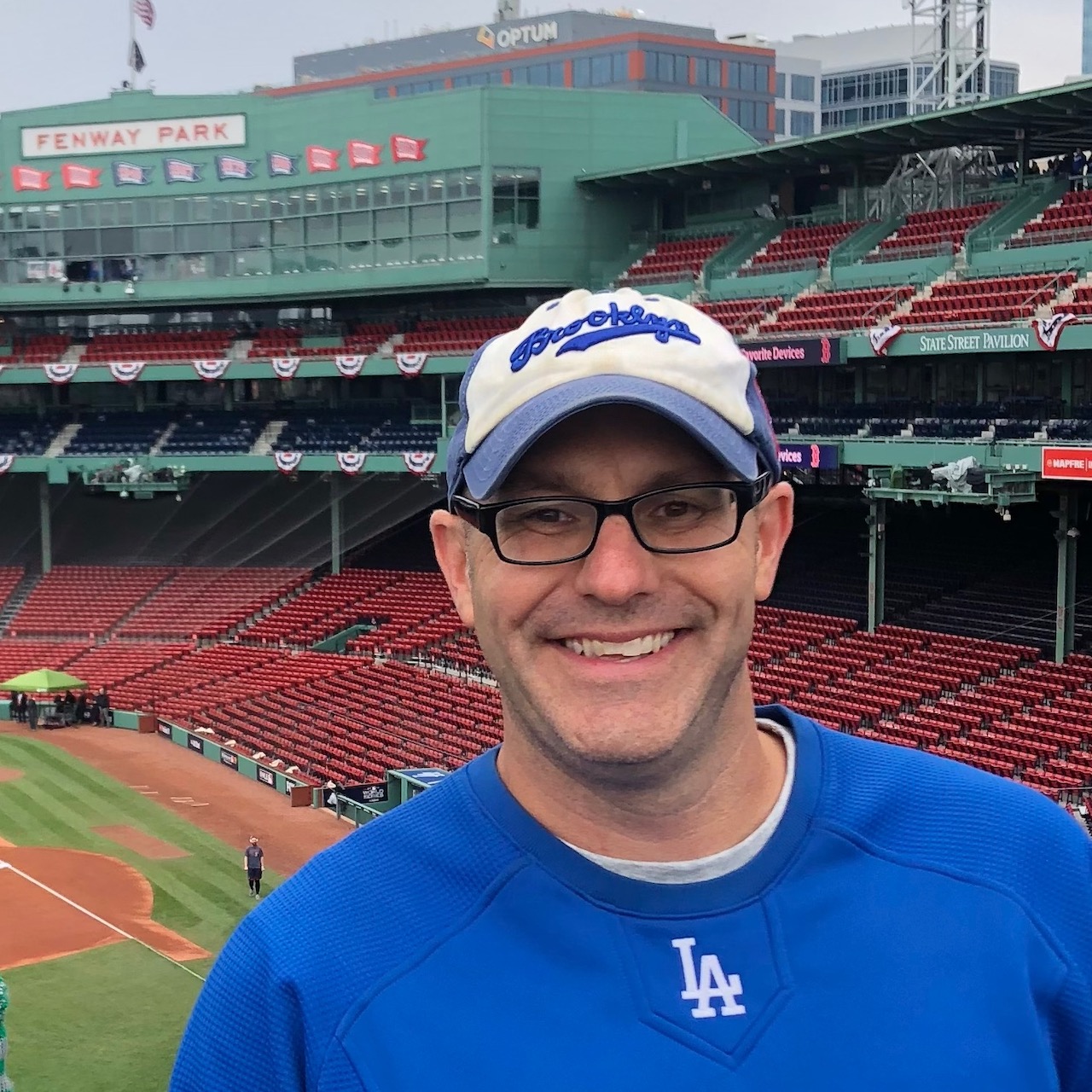 Mark Jent is the chief trip planner and designated storyteller for Simply A Fan. He lives in Nashville with his wife Beth, and their three kids, Brooklyn, Harrison and Zach. He enjoys cheering on his Dodgers, reading baseball history, hiking at Radnor Lake and chasing waterfalls throughout Tennessee with his family. He launched Simply A Fan in July 2018 with the two-fold purpose of taking people on adventures to ballparks across the country and providing fans a platform to share their baseball stories. He is currently on a quest to meet as many of the living Brooklyn Dodgers as possible.