by Alex Huey
The crack of a bat. The cheers from the stands. The cleats being laced up. The sound of metal cleats on the floor of the concrete dugout. The smell of fresh ballpark hot dogs and hamburgers being cooked to perfection. The uniforms. The pants, pulled up or worn low, matching the button-up jersey with a name you represent both on the front and back. The hat, fitting on your head like a glove. The batting gloves. The smell of pine tar on the bats.  The dirt being watered. The chalk being poured down the lines, so precisely and accurately. The handshakes, sunflower seeds, and pre-game rituals shared with teammates. The chatter of the crowd, eager for the game to begin. The grass being mowed, as a painter painting its canvas. Speaking of painting, the pitcher throwing that first pitch of the game on the outside corner with a sizzling fastball. The mitt pops. Chills.
"STRIKE!", the umpire exclaims.
These, among others, are things that everyone who knows and loves the game of baseball look forward to every spring. Every spring, it almost feels new. It feels so pure to walk up to a baseball field. To feel the breeze and the 65 degree weather that we all look forward to. Rogers Hornsby once said, "People ask me what I do in winter when there's no baseball. I'll tell you what I do. I stare out the window and wait for spring." We wait long hours, days, weeks, and months during the offseason for this game to come back around every spring. Just for it to be taken away.
Just.
Like.
That.
The sights and scenes mentioned before are the reasons we, as baseball fans, choose to come back to this game every spring. It is why we spend long, countless hours at the ballpark each summer. It is more than a game to us baseball gurus – it is a way of life. We can not imagine a single year going by where we do not spend the whole spring and summer at the diamond. It is our fix. It IS our life for several months out of the year. What would we do without it?
Looks like we are about to have to find that out for ourselves.
I'm Alex Huey, a left-handed pitcher for the Freed-Hardeman University Lions baseball team in Henderson, Tennessee. I was just getting started with my sophomore season, when I was notified that it was coming to an end, due to this COVID-19 pandemic our world is experiencing at this time. When I received the news, it broke me. I can only imagine how hard it must have been for my coach to stand in a room of 50 players, 12 seniors included, telling them their season was over. Everything they worked for was over. The countless hours spent in the cage – over. The practices that bonded us – over. It was all taken away from us with the drop of a hat. Most people it wouldn't affect.  would just go on with their lives and go home, looking forward to next year. Not us. Not the Freed-Hardeman Baseball team because to us, this was more than a game. This was the reason that we had made countless friendships and life-long memories because of the amount of hours we spent on bus rides to Missouri, Louisiana, and the middle-of-nowhere Arkansas. These were the people that we wanted to spend every minute and hour with on the baseball field. We are not teammates to each other, we are brothers. To say goodbye to my brothers in mid-March was not fun. Never before have I seen a larger number of grown men, in the same room, bawling their eyes out. We were hoping to wake up. We were hoping it was all a mistake. We were hoping it would change tomorrow. It wouldn't.
My mind first went to the group of seniors. Not only was everything that they had worked for this season over, but their career was over. Everything they worked for since they picked up a baseball was over. They were expected to move on with their lives and accept it. To our 12 seniors, I am so grateful. I have never looked up more to a group of guys in my life. They taught me so much. They showed me not only how to adapt to the college pace of play but the right and the wrong ways to play the game. Did they make errors? Of course. Did they strike out? Sure. Did they walk batters? Yeah. But they truly played every single game like it would be their last, leaving nothing on the field. Sadly, that became a reality.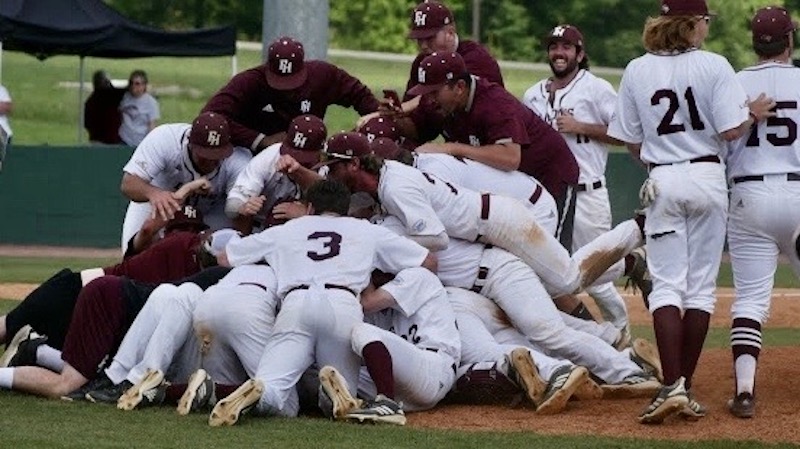 Our season was truly just getting started. We were 17-5, ranked in the NAIA polls as the 8th-best team in the nation. We had gotten off to a slow start, in our eyes, but it felt as a matter of time until we were unbeatable. It felt like we were just about to hit our stride before the pandemic hit. We were about to start clicking on all cylinders; we could just feel it. We had several games we should have won, if the ball had bounced a little differently, but this is also part of the game we love. We had a good chance to become the 3rd FHU baseball team in as many years to make it to Lewiston, Idaho, for the World Series. Yet it was all taken away from us in the blink of an eye.
There are life lessons here to be learned. Whether it is your job, sports, school, finances, etc… Treat every day that you wake up and smell the roses like it will be your last. Do not take any moment for granted with your loved ones because you never know when you might see them again. You just never know.
I challenge you today. I challenge you to go outside and soak it all in, every chance you get. I challenge you to call a loved one and tell them that you are thinking of them. I challenge you to send a text to an old friend from high school telling them that you miss them. I challenge you to walk your dog and soak in the sights and scenes of this beautiful spring weather. And please, next time you walk up to a baseball diamond, soak it in. Stand there for a minute, and engage in its beauty and purity. Lay off the umpires for one game and enjoy baseball for what it is truly worth.
Why? Because this "game" of life, just like baseball, is more than a game. Enjoy it while you have it.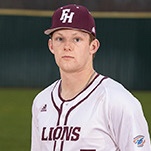 Alex is a sophomore at Freed-Hardeman University majoring in special education. Originally from Chapel Hill, Tennessee, Alex hopes to one day be a high school baseball coach. He is following in his father's footsteps as a diehard St. Louis Cardinals fan with Yadier Molina being his favorite player.  
FEATURED IMAGE
Alex on the mound for his FHU Lions.
---
FOLLOW SIMPLY A FAN
Want to support and follow along Simply A Fan? Click here to subscribe to receive periodic emails full of baseball stories and upcoming adventures. You can unsubscribe any time. You can also follow along on social media – Instagram, Facebook and Twitter.
READ MORE
Click here to read more stories from Simply A Fan.
UPCOMING ADVENTURES
Looking for a fun baseball adventure? Click here to see all of the scheduled upcoming trips.