by Mark Jent
When he debuted in 1969 at 19 years old he was the 4th youngest player in the league. When he retired in 1990 at 40 years old he was the 5th oldest player in baseball.
His 22 year career spanned four decades and he is only one of five players to have played in the 60s, 70s, 80s and 90s. (Albeit he only played one game and had one at bat as a rookie in '69.)
Only Pete Rose had more base hits in the 70s and 80s.
His 2,715 career hits are more than Hall of Famers Ted Williams, Ernie Banks, Jimmie Foxx, Reggie Jackson, Billy Williams, Frank Thomas, Ozzie Smith and Mickey Mantle, just to name a few.
He currently ranks 66th all-time in hits, which means only 0.003% of the nearly 20,000 total major leaguers in baseball history are ahead of him.
In April 1974 while playing left field for the Dodgers in Atlanta at the old Fulton County Stadium, this man raced back to the wall and looked up just at Hank Aaron's record breaking 715th homerun sailed over his head to break Babe Ruth's record.
He won the NL batting title in 1980, made the NL All-Star team in 1981, won NL Player of the Week honors five times, twice led the league in doubles and played in two World Series.
He never struck out 40 times in a single season. He had nearly as many career walks (450) as he did strikeouts (453), something that is unthinkable in today's game.
He never struck out three times in a game. Ever. He played in 2,517 games, which ranks 55th all-time.
This is the fascinating career of Bill Buckner. He passed away on Monday at the age of 69 from dementia. It is unfortunate that his career is often defined by a single play – a ball rolling through his legs at a crucial time.  Though he does not have a plaque in Cooperstown and his number is not retired by any of the five teams for which he played, Bill Buckner was a really good baseball player.
Numerous thoughts flooded my baseball memory bank when I heard of his passing.  The first was of seeing him last year at spring training in Arizona. He was meeting fans and signing autographs at the Cubs' Sloan Park on behalf of the Fergie Jenkins Foundation.  My second memory was from January 2013 when I first had the opportunity to meet him at the Nashville Old Timer's Banquet. As the keynote speaker, he stood before the crowd of 500 people and told his career defining story from 26 years prior with dignity and grace.

I was then hit by another thought, in an odd kind of way, Bill Buckner was one reason I fell in love with baseball. It was October 1986, I was 9 years old and in the 3rd grade. In our family's pre-cable days, our evening watching options were limited to the five channels on our television set. Though I had played a couple of years of baseball, I had yet to watch Major League Baseball or buy a pack of baseball cards.  It was on one of those cool October evenings when someone in my family turned on channel 4 and left it tuned to the local NBC affiliate that my brother Jason and I began watching the World Series between the Boston Red Sox and the New York Mets. As kids, we felt it necessary to pick a team, so we chose the Mets.  The Mets had a phenomenal young pitcher in Dwight Gooden, a future Hall of Fame catcher in Gary Carter and a star right fielder in Darryl Strawberry, though as a novice, they were all new to me. Night after night our parents let us stay up far past our bedtimes to watch the end of each game.
Then Game 6 happened and will forever be etched in my mind as the indelible mark that propelled me in to baseball fandom. With the Red Sox winning the series 3-2 and three outs away from breaking the then 68 year old curse, they entered the bottom of the 10th inning winning 5-3. Our new team's chances seemed slim, but our youthful exuberance didn't know any better. After three hits and a passed ball, the score was miraculously tied 5-5 with Mookie Wilson at bat and Ray Knight, the winning run, on second base. Then the moment happened where my newfound love for baseball as a nine year old boy went to another level.
As described by Hall of Fame play-by-play broadcaster Vin Scully on NBC, "Little roller up along first. Behind the bag. It gets through Buckner! Here comes (Ray) Knight, and the Mets win it!" Click here to watch.
The ball went through Buckner's legs, he looked behind him in disbelief, Mookie Wilson ran as hard as he could to first base and Ray Knight came home with his arms waving  in the air as the Mets had come back to win 6-5 and tied the series 3-3. Though my memory 32 plus years later may be slightly enhanced, I think as Knight scored I jumped so high I hit the ceiling fan.  While my nine year old vertical likely wasn't that impressive, I was screaming, I was hugging, I was high-fiving and I was hooked. Baseball was my game and the mighty Mets were my team. (That is until Darryl Strawberry left after the 1990 season to sign with the Dodgers…another story, another time.)
The Boston Red Sox losing the 1986 World Series was not his fault. It never was and never should have been put on his shoulders. Buckner did not give up three hits that preceded Wilson's hit. Buckner did not throw the ball past the catcher and to the backstop that allowed Kevin Mitchell to tie the game. Although he had been replaced by Dave Stapleton for defensive purposes in the later innings of every other Red Sox victory that postseason, it wasn't Buckner's decision to leave himself and his ailing 36 year old knees in for that fateful 10th inning. There was still a Game 7 to play two days later and Bill Buckner did not lose it. As a team the Red Sox lost it, 8-5. Without Bill Buckner playing for 153 games, his 629 at bats, his 168 hits, his 39 doubles, his 18 homeruns and his 102 RBIs – the Red Sox don't make it to the '86 World Series.
In July of the following season he was released by the Red Sox. He went on to finish his career with the Angels, Royals and a brief stint back with the Red Sox in 1990 before calling it quits. His family continued to live in Massachusetts for years until the scrutiny from fans and media got to be too much, so they retreated to live on a farm in Idaho – far away from Fenway Park and the ghosts of the ground ball. It took over twenty years for the Red Sox and their die-hard fans to make amends with Buckner. After they broke the curse with a World Series title in 2004, Buckner respectfully declined the team's invitation to attend ceremonies commemorating the championship. Following the 2007 title, Buckner accepted the invitation to the unveiling of the World Series banner on Opening Day where, with tears in his eyes, he threw out the ceremonial first pitch to a standing ovation.
He accepted his place in baseball history. Over the last two decades he has joined the Mets' Mookie Wilson at baseball events to meet thousands of fans and sign autographs of the picture of the ball rolling through his legs. That, my friends is a class act. He was humble in victory and gracious in defeat, including the most painful moment of his baseball life.
So as the baseball world remembers Bill Buckner, I find myself thinking back to the night during that '86 Fall Classic when baseball began shaping my childhood. I'd like to acknowledge his solid career (see stats above) and that in his most unfortunate of professional moments, that somewhere hundreds of miles away in a small southern middle Tennessee town, a nine year old boy was simultaneously falling in love with the game.
OTHER MEDIA
Below are just a few of the many media stories that have come out the past couple of days across the country.
FEATURED IMAGE:
March 2018 – Arizona Spring Training
---
READ MORE
Click here to read more stories from Simply A Fan.
UPCOMING ADVENTURES
Looking for a fun baseball adventure? Click here to see all of the scheduled upcoming trips.

FOLLOW SIMPLY A FAN
Want to follow along with the latest stories from Simply A Fan? Click here to subscribe to receive periodic emails full of baseball stories and upcoming adventures. You can unsubscribe any time.
---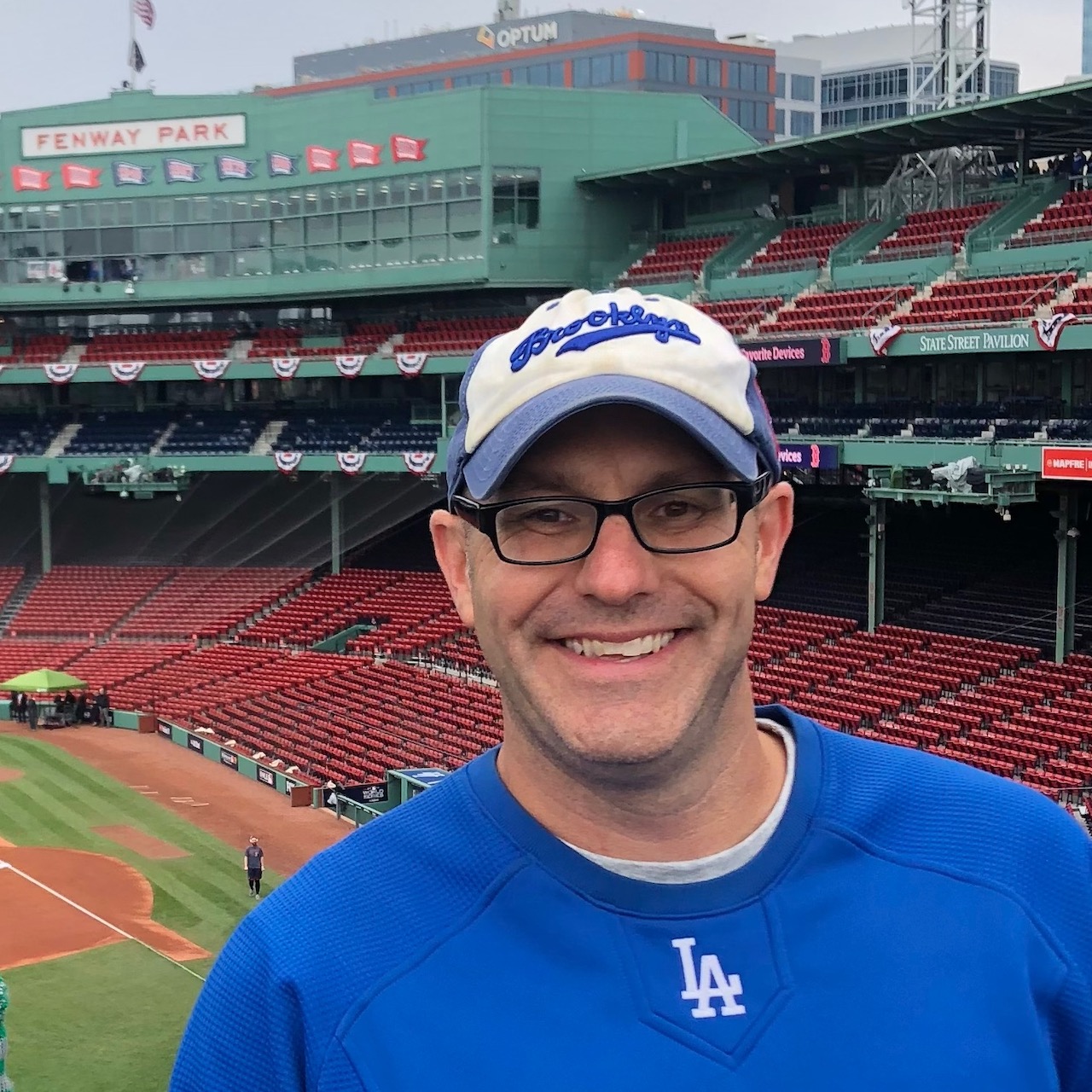 Mark Jent is the chief trip planner and designated storyteller for Simply A Fan. He lives in Nashville with his wife Beth, and their three kids, Brooklyn, Harrison and Zach. He enjoys cheering on his Dodgers, reading baseball history, hiking at Radnor Lake and chasing waterfalls throughout Tennessee with his family. He launched Simply A Fan in July 2018 with the two-fold purpose of taking people on adventures to ballparks across the country and providing fans a platform to share their baseball stories. He is currently on a quest to meet as many of the living Brooklyn Dodgers as possible.